Get PDF Perfection Now With Scanitto Pro Software!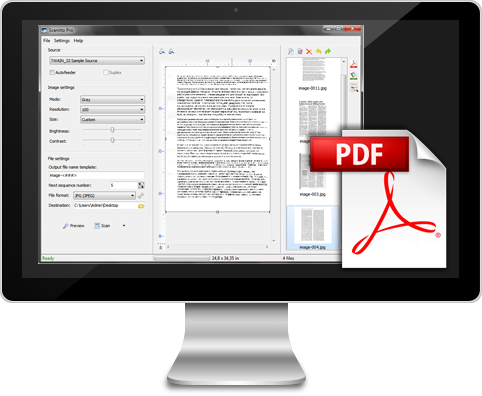 Millions of people around the world are using the PDF format to publish their personal and professional documents. From résumés and transcripts to marketing collateral and e-books, the PDF format is the globally accepted publishing standard.
But the process to convert both hard & soft copies to the PDF format can often prove quite challenging. What do you do when you want PDF output, without confusing input? You scan to PDF, that's what!
The Scanitto Pro PDF scanner will change your life and once you start using it, nothing will compare!
Use the Scanitto Pro PDF scanner to:
Quickly create multipage PDF documents
Easily scan your existing PDF documents
Efficiently retrieve searchable PDF documents
Intellectually process both existing and just scanned PDF documents
Our software is easy to install & run, affordable and has a simple user-interface.
Worried about the technical stuff behind all of this? Don't! We take all the hassle out of document scanning, copying and processing, and leave you with pure PDF perfection. The Scanitto Pro PDF scanner software is cost-effective, easy on installation & comes with comprehensive instructions. You can start using it as soon as you get it!