Details

Published: 18 January 2014

18 January 2014
Press release
Scanitto Pro a reliable TWAIN scanning software with smart OCR, has successfully passed Microsoft-designed tests of compatibility, reliability and performance with the Windows 7 operating system.
June 07, 2011 - Masters ITC Software today announced that Scanitto Pro now carries the "Compatible with Windows 7" logo. Masters ITC Software has created Scanitto Pro product, which integrates with Windows 7 to provide reliable TWAIN scanning, document copying and smart text recognizing.
"Our customers come to us for high-quality software that offers the most up-to-date and necessary features," Konstantin Chigakov said, - "By working with Microsoft, we feel confident Scanitto Pro will provide users of Windows 7 with enhanced functionality and significant value."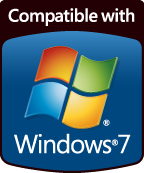 Scanitto Pro is a compact, fast and extremely user-friendly application for efficient document scanning and text recognition. Intended for people who don't need the bells and whistles of the major OCR solutions available on the market, but are constantly seeking to optimize their daily work, it will be a great addition to their software arsenal.
Scanitto Pro passed Microsoft designed tests to minimize the possibility of crashes, hangs, and reboots. Installs cleanly and reliably and ensures compatibility with Windows 7, both 32-bit and 64-bit editions. Moreover, Scanitto Pro integrates with TWAIN device events such as pressing hardware Scan button to provide the most convenient way to digitize printed documents.
About Masters ITC Software
Masters ITC Software is a small development company formed by a close-knit group of experienced programmers and software designers. The company offers a number of products primarily intended for home and small office use, the most popular ones being Scanitto Pro and BlindScanner.
Product page link: https://www.scanitto.com
Download link: https://www.scanitto.com/download.html
E-mail: This email address is being protected from spambots. You need JavaScript enabled to view it.
Company website: https://www.masterslabs.com